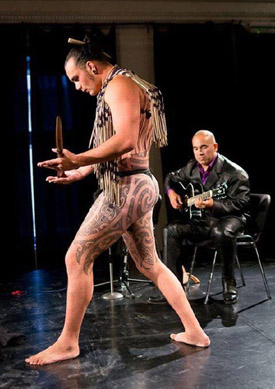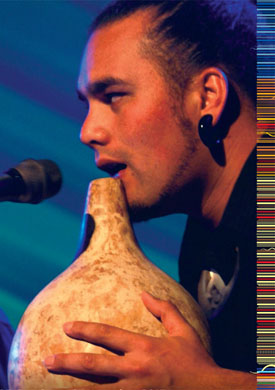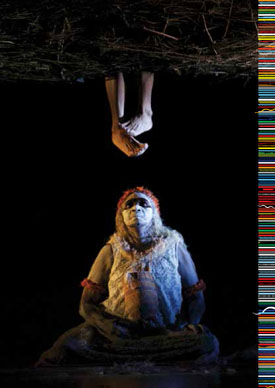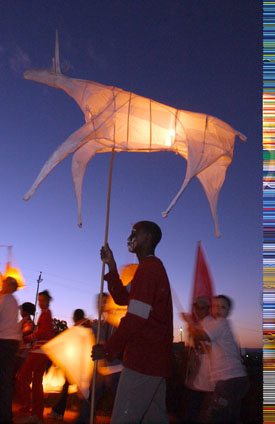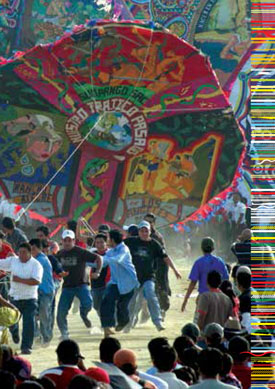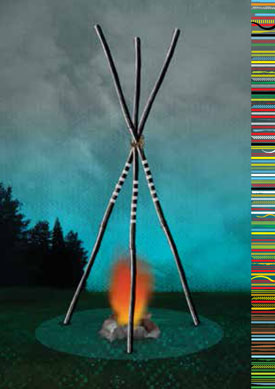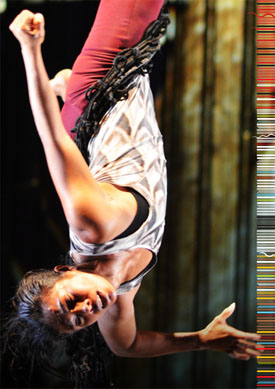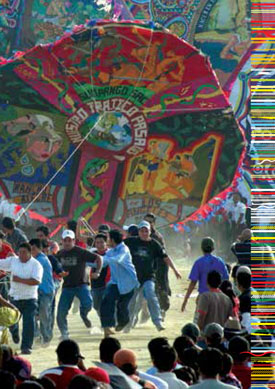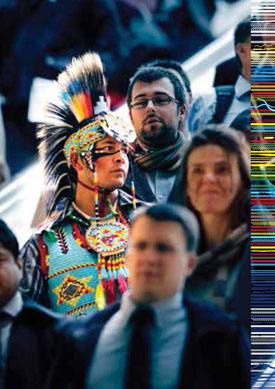 Bangarra Dance Theatre
Bear Witness
Jaime Black
Irma Poma Canchumani
CEFREC-CAIB
Clanwilliam Arts Project
Marie Clements
Colectivo Maikirralasalii
Mark Fleishman
Fiona Foley
Jamie Griffiths
Edgar Heap of Birds
Horamono Horo
Victoria Hunt
Rita Leistner
Cheryl L'Hirondelle
Magnet Theatre
Marrugeku
Monique Mojica
Kent Monkman
Peter Morin
Julie Nagam
David Hernández Palmar
Rosanna Raymond
Rachael Rakena
Stolen Sisters Digital Initiative
Victorino Tejaxún
Video in the Villages
Wapikoni Mobile
EcoCentrix: Indigenous Arts, Sustainable Acts
International Exhibition of Indigenous Art and Performance
Bargehouse, Oxo Tower Wharf, Southbank, London
Open Daily 11am – 7pm, Free Admission
25 October – 10 November 2013
Alive to the power of performance, contemporary indigenous artists merge the familiar with the unexpected, the traditional with the experimental, creating new forms and objects along the way. They provoke dialogues about resources, social justice and stereotypes, and show the triumphs and failures of our times.
EcoCentrix: Indigenous Arts, Sustainable Acts brings to London the work of more than 40 artists from the Americas, Australia, the Pacific and South Africa. Uniquely comprised of both live performance and the traces it leaves behind in images, digital media, sounds, texts and crafted objects, this interactive exhibition offers fresh ways of grasping what sustainable can mean.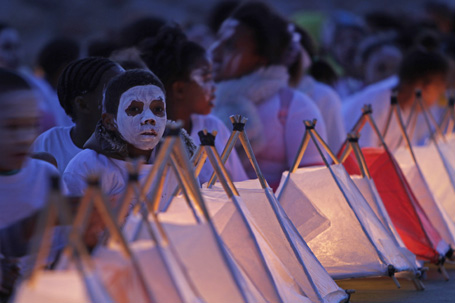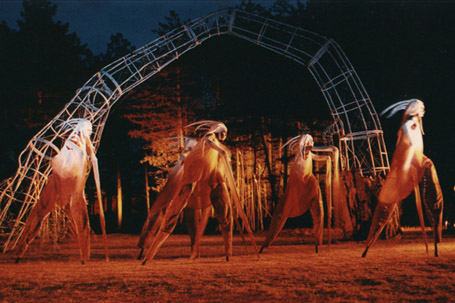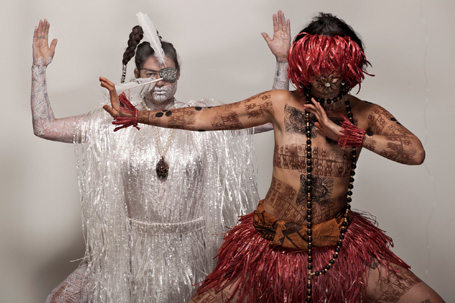 See, touch and hear unique installations and performances and join a new conversation on indigenous cultures. Read Quechua filmmaker Irma Poma Canchumani's finely etched story-gourds, listen to the sounds of Peter Morin's cultural graffiti in London and watch fragments of Guna stories animated in miniature in a 3D digital diorama. Sense a movement in the costume of an Aboriginal stilt dancer, or the uncanny stillness of live art installation. Imagine a puppet or an ear of maize as a character, a story, a building block for the future. Think about sustainability as a way of making art.
EcoCentrix also features performances, talks and workshops by indigenous performance makers. Check this website regularly for updates or follow us on Facebook and Twitter to get news from the project team, discover the artists and see previews of their work.
EcoCentrix is presented by the Indigeneity in the Contemporary World project at Royal Holloway, University of London.